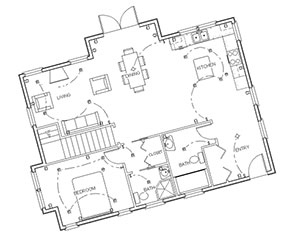 A planning application involves presenting the detailed architectural design drawings, and all associated documents including a press notice, site notice, site characterisation report to the Local Authority to secure statutory planning approval.
Tendering
After planning permission is granted,  a comprehensive set of detailed architectural drawings and specifications in conjunction with the Client, agreeing on finishes, materials and fittings will be prepared. These will then be issued to a number of contractors to enable them to submit a detailed quotation, timescale and likely commencement date.
Why do you need planning permission?
Planning permission is required if you are developing land or a property. Developments include any change of use of land or buildings. There are some situations in which developments are considered exempt planning mainly due to size and height. We can advise on these limitations. The planning authority can can also advise on this.