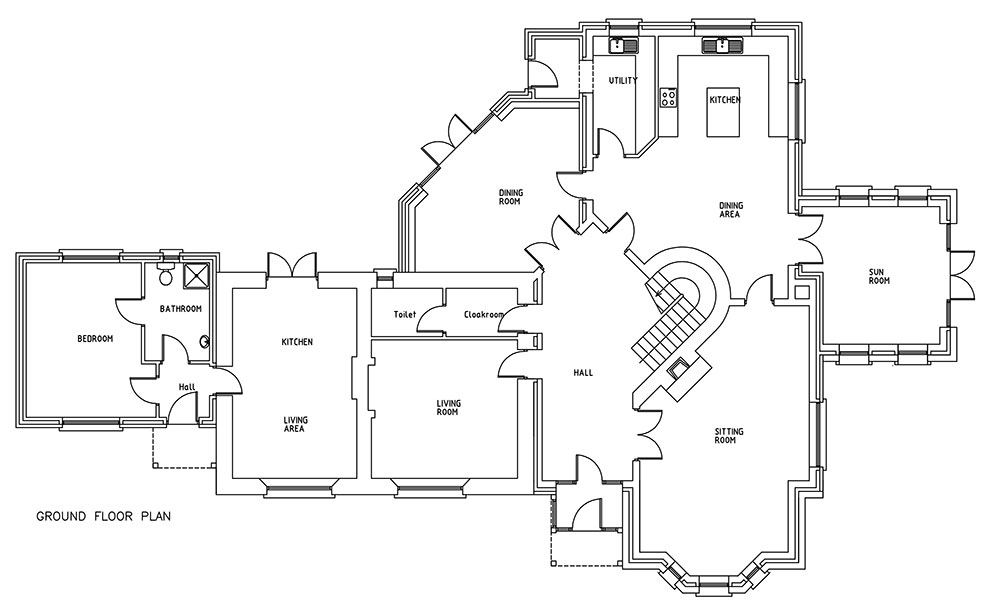 We were engaged to assess the potential of the existing small 1.5 storey occupied farmhouse with a view to re-modelling and  extending it to provide a family home and a self-contained unit. One of the outstanding features of this brownfield site is the maturity of the garden.
The extension was designed to tie in with the existing roof height and pitch and to maintain a traditional farmhouse look. The overall "L" shape and "slenderness" in form provides for good proportions in achieving the simplicity of a traditional design. 
The external wall finish is a combination of rough cast grey dash and natural stone with timber sliding sash windows, cast iron gutters and downpipes, cedar-wood fascia and natural slate to roof. This project was designed and managed from inception to completion.